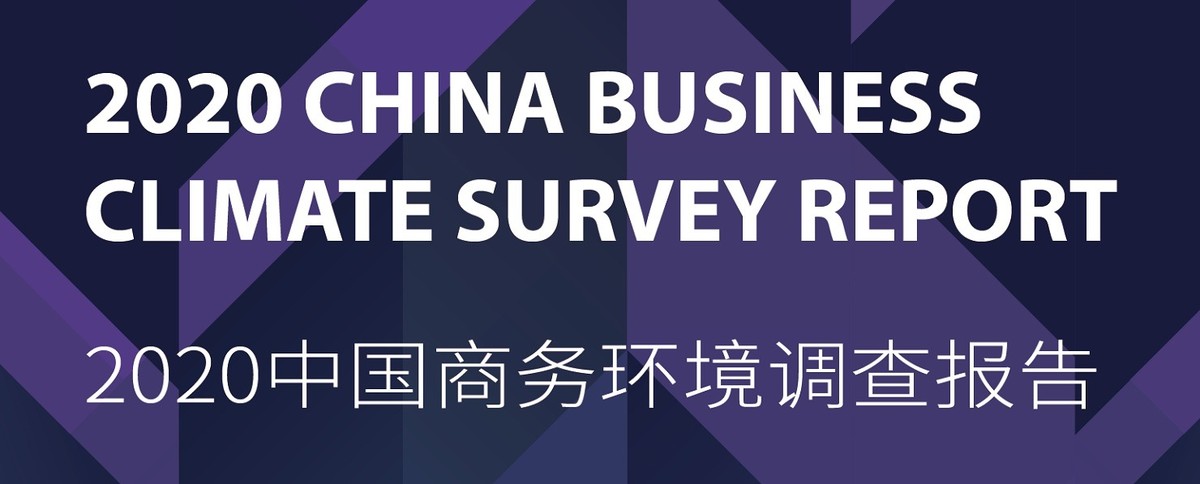 Late in 2019, the American Chamber of Commerce carried out a survey, asking 771 American companies operating in China to describe the past year's business ambience and their predictions for 2020.
The survey revealed an overall sense of optimism, in spite of the challenges the participating firms have faced throughout the year. Here are few examples to illustrate the trend:
Half of the respondents (over 350 American companies) indicate a substantial improvement in China's investment environment. This rate is an increase of 12% compared to 2018, and twice as much compared to 24% in 2016.
The positive reports about an improvement in the Chinese regulatory environment and IP protection are seen as an incentive to increase levels of investments.
83% of the respondents are not considering relocating manufacturing capacity or sourcing outside of China. This is a 3% increase compared to 2018.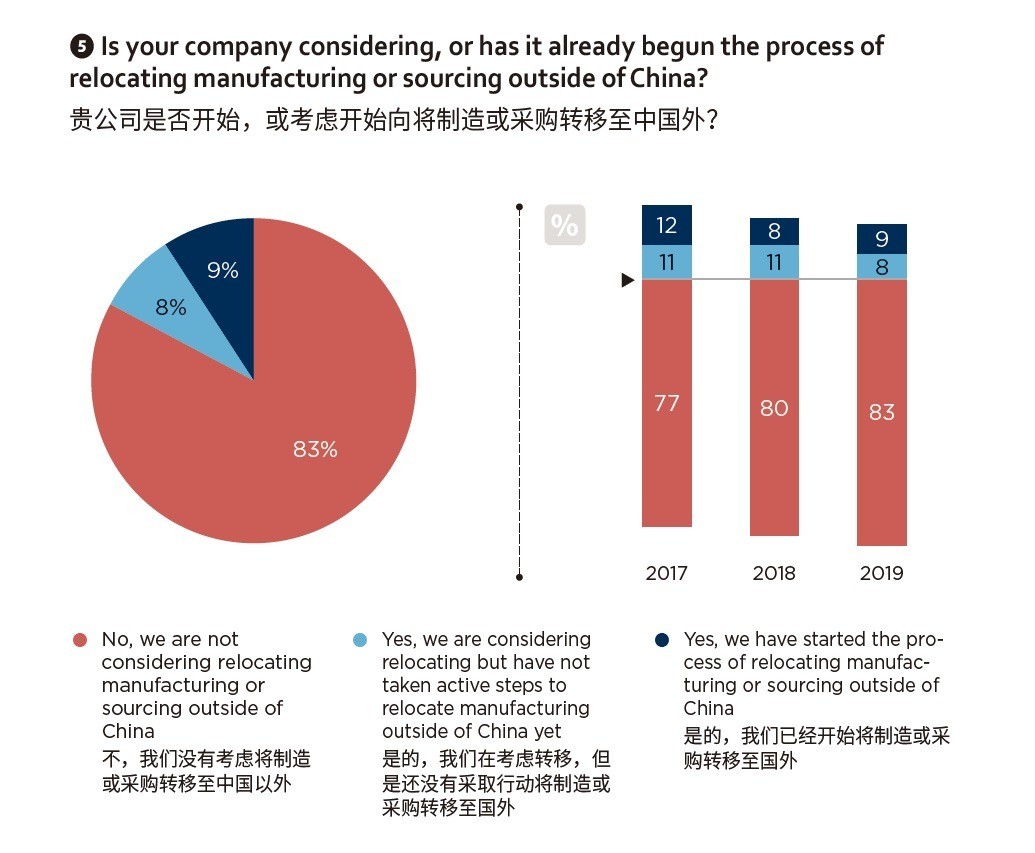 Over 60% of the respondents admit international companies in their industry are treated equally in comparison with local companies, an increase of 7% from 2018.
Despite some declines in profitability and the tension in China-US relationship, China remains a key priority destination for most AmCham members.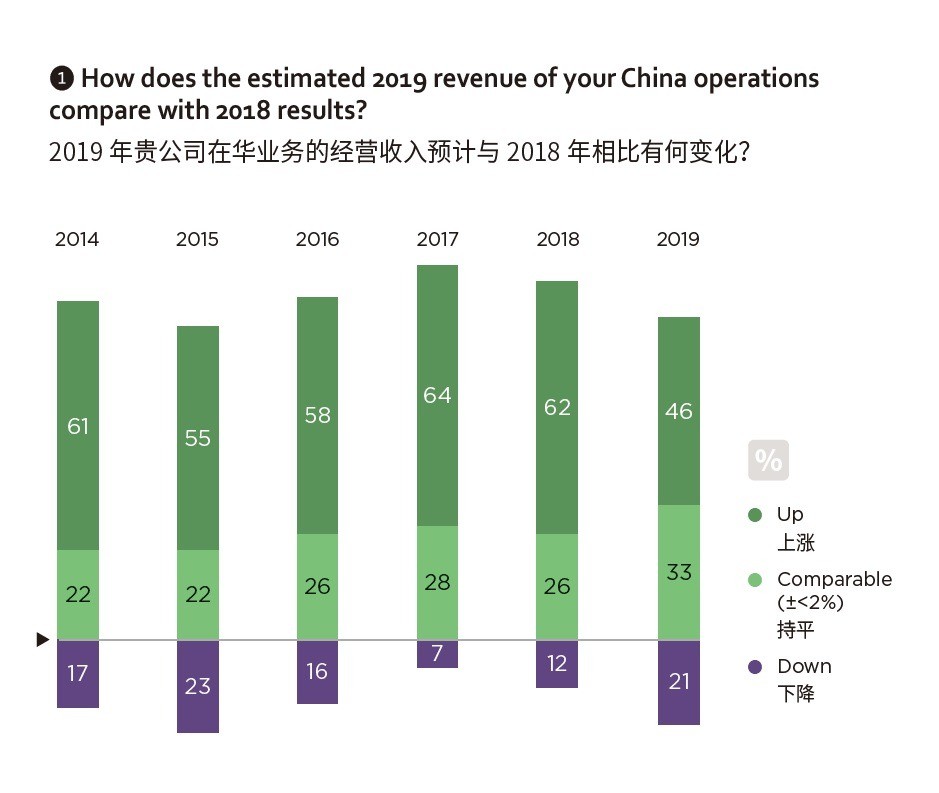 It is important to take into account that the data were collected prior to the Corona outbreak. It means that a major part of the report relates to managers' viewpoints in regard to subjects that are on the verge of a complete shock, as a result of the virus outbreak in China and the entire world.
Time will tell whether this survey findings are still relevant, but in the meantime, it is advisable to see the glass as a half full and learn the lesson by making backup plans for bad days in the future.
The full report is available for download from the American Chamber of Commerce website.