Work Permit in Tier-1 Cities - Updated Jan 4th 2021
Starting from November 2020, entrepreneurs / investors who don't have an academic degree from a recognised university can apply for a work permit + visa (type Z residence permit) in Shanghai without making an investment without any work recommendation letters. However, the current requirements are:
They will have to hire at least 1 Chinese employee (citizen) + pay social benefits (take Shanghai for instance, the lowest required standard is 1,084.04 RMB per month for social insurances + 347.20 RMB per month for housing fund to be exact, namely 1,431.24 RMB per month in total according to the temporary preferential policy for reduced social insurance rates during the COVID-19 pandemic in 2020, updated Dec 31st 2020)
Their company will have to issue at least 150,000 RMB VAT invoice in each quarter
Previously, if a person didn't have an academic degree, he/she was required to make at least 10,000 USD
Previously, if a person didn't have an academic degree, he/she was required to make at least 10,000 USD investment into his/her company in Shanghai and provide a capital report - this was a substitute for an academic degree and work experience. Now this investment requirement has been cancelled.
Type-C work permit is designed for entrepreneurs investors /talents who don't have the required minimum 2 years professional work experience If you're a fresh graduate or graduated from a university within the last 2 years, you can apply for a Type-C work permit without any work experience. However, the current requirements in Shanghai are:
Applicant has to be a graduate from a Master's program from a recognized university;
On the university mark sheet / transcript, grades from each subject should not be lower than 80 points;
Medical report from a designated hospital in Shanghai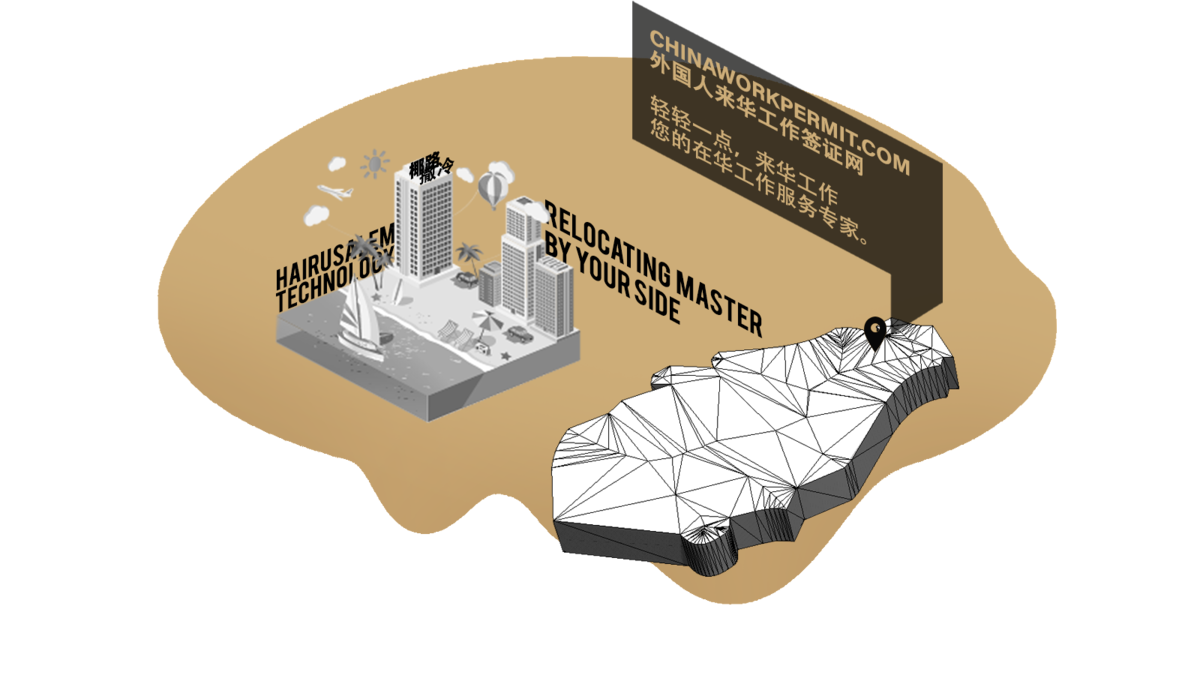 If you do not meet the requirements mentioned above and cannot get a work permit / visa in Tier 1 cities, please contact us to get feasible wok visa plans in easier cities of China.
Email:

hi@hairusalem.ltd

Title: Visa Inquiry (Nationality) - Current City of Residence
For example: Visa Inquiry (Malaysian) - Shanghai Applicant
You may also check our China Work Permit Point Scoring System to test online what type of work permit you can apply for, and mail us your result for further consultation:
For better user experience, please use a desktop operating system (Windows PC or Mac) to visit this page.
References:
《新版外籍高校毕业生(C类)境内申办《外国人工作许可证》办事指南》(New guidelines for applying for Foreigner Work Permit for Foreign College Graduates (Category C) in China):

http://www.sgst.cn/zt/wzck/wzckgzd/202010/t20201016_688612.html

中共上海市委、上海市人民政府《关于进一步深化人才发展体制机制改革加快推进具有全球影响力的科技创新中心建设的实施意见》(沪委发〔2016〕19号)(Implementing Opinions on Further Deepening the Reform of the Systems and Mechanisms for Talent Development and Speeding up the Construction of Science and Technology Innovation Center with Global Influence (No. 19 [2016] of the CPC Shanghai Municipal Committee) issued by the CPC Shanghai Municipal Committee and Shanghai Municipal People's Government)
国家外国专家局、人力资源社会保障部、外交部、公安部《关于全面实施外国人来华工作许可制度的通知》(外专发〔2017〕40号)(Notice on Comprehensively Implementing the System of the Foreigner's Work Permit in China (No. 40 [2017] of the State Administration of Foreign Experts Affairs) issued by the State Administration of Foreign Experts Affairs, the Ministry of Human Resources and Social Security, the Ministry of Foreign Affairs, and the Ministry of Public Security)
中共上海市委、上海市人民政府《关于促进中国(上海)自由贸易试验区临港新片区高质量发展实施特殊支持政策的若干意见》(沪委发〔2019〕20号)(Opinions on the Implementation of Preferential Policies to Boost High-quality Development of Lingang Special Area of the China (Shanghai) Pilot Free Trade Zone (No. 20 [2019] of the CPC Shanghai Municipal Committee) issued by the CPC Shanghai Municipal Committee and Shanghai Municipal People's Government.)